New Chief Operating Officer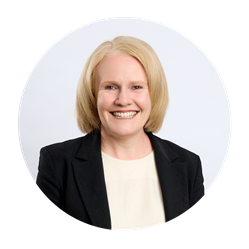 We are thrilled to welcome back Taryn Pontifex, with her appointment as our Chief Operating Officer (COO). Taryn brings a wealth of experience and expertise to her new position, having previously served as our Chief Credit Officer. Her in-depth knowledge of our organisation and industry, combined with her exceptional leadership abilities, make her the perfect fit for this critical role.
As our COO, Taryn will be working across operations and credit to ensure our back-office processes are designed for members. Taryn will be instrumental in streamlining our lending process to deliver great member experiences.
Australian Property Expo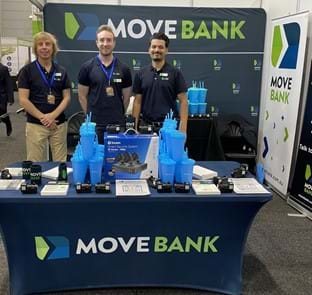 Did you see our team at the Australian Property Expo in August? Our team loved the opportunity to interact with so many people and discuss our great range of products with them.
Congratulations to Emma P who won a Swann Security for participation in our expo giveaway.
Annual Member Survey
In September, we invited members to provide feedback on their experience with us through our Annual Member Survey. We appreciate this feedback as it will help us understand what we can do to improve.

Thank you to all our members that completed the survey, your feedback is critical in shaping the future of MOVE Bank.
We also noticed that we have not congratulated the winner of the 2022 survey competition Wendy T, who won the iPad. Congratulations Wendy.
QRI Golf Day
On 29 September, QRI Lifestyle hosted a Charity Golf Day - Supporting GIVIT. MOVE Bank was proud to support and sponsor the event. Originally established in 1894 as 'Queensland Railway Club and Library', QRI Lifestyle (Queensland Railways Institute) was created for the sole benefit of Queensland Rail Employees. While membership is now open to anyone who wishes to join – they are still large supporters of rail employees throughout Queensland.

Queensland Rail Health and Wellbeing Expo
You might remember that we attended the Queensland Rail Health and Wellbeing Expo earlier this year. If you saw us there, you would have seen our wellbeing hamper that we were giving away.
Congratulations to Paul P who took home the fabulous hamper.
Upcoming Annual General Meeting
It's our pleasure to invite you to the 55th Annual General Meeting of Railways Credit Union Limited trading as MOVE Bank on Wednesday 15 November 2023 at 10 AM. It will be held at the Queensland Law Society, located on Level 2 at 179 Ann Street, one level above our head office.
Visit movebank.com.au/agm for more information.
View Blog By Category
Tags