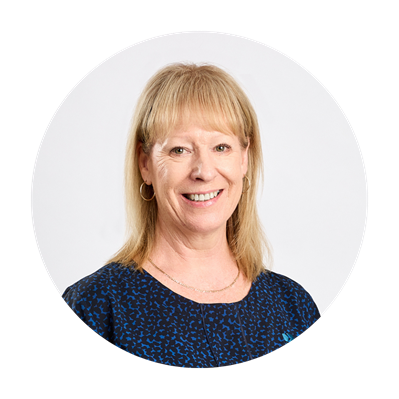 A Journey of Growth and Adaptability
Tracy Morris has recently celebrated her 16 year milestone with MOVE Bank. We sat down with Tracy and asked her to share some of the highlights of her journey with MOVE Bank so far.
Early Days in the Call Centre
A friend's recommendation led her to apply for a role in MOVE Bank's contact centre. In those days, the contact centre served as a hub for a diverse range of tasks, from handling personal and car loans to insurance and managing day-to-day inquiries.
Embracing New Roles and Challenges
As the organisation evolved, so did Tracy's role. From the call centre, she transitioned to lending, diving into
the world of personal loans, car loans, and credit cards. Tracy's versatility and ability to adapt to change has been a hallmark of her journey with MOVE.
A Glimpse into Lending Operations
Currently, Tracy works in our lending operations team where she helps with settlements and fundings. It has been a big learning curve navigating the intricate landscape of contracts and dealing with solicitors, however with an open mind and a willingness to learn, she has embraced the challenge.
A Supportive Network
Throughout her journey, Tracy has had the privilege of working alongside leaders who recognised her
potential and nurtured her growth, imparting valuable lessons and fostering an environment of continuous learning. Tracy also attests to the sense of teamwork among the MOVE Bank team.
A Unique Blend of Approachability and Friendliness
Reflecting on what sets MOVE Bank apart, Tracy highlights the company's smaller size as making us more approachable. She appreciates the fact that senior management know everyone by name and regularly stop to say hi, underlining the unique sense of community that defines MOVE Bank.
As we celebrate Tracy's exceptional 16-year journey, we also celebrate MOVE Bank's commitment to fostering an environment where employees can thrive, evolve, and contribute meaningfully to the benefit of our members.
View Blog By Category
Tags